In NFL history, certain trades have left teams rueful, haunted by decisions that altered the course of their franchise. Here, we delve into three instances where teams gambled big, only to face the consequences of some of the worst trades in NFL history.
Colts' 1990 Draft Gamble on Jeff George
In the lead-up to the 1990 NFL Draft, the Indianapolis Colts were in dire need of a quarterback. Their sights were set on Illinois quarterback Jeff George. In a bold move, the Colts orchestrated a trade that would later be second-guessed and scrutinized. The Colts relinquished Andre Rison, Chris Hinton, a fifth-round pick, and a 1991 first-round pick to secure the coveted No. 1 overall pick.
Photo Cred: NFL.com
In return, they received not only George but also a fourth-round pick and an additional conditional pick. Despite George's impressive physical attributes, including a powerful arm and a distinctive aesthetic featuring a mullet and an A+ mustache, his on-field performance failed to meet expectations. Winning only 14 of his 49 starts with the Colts, George's career trajectory saw him play for five teams over a 12-year span.
Jimmy Johnson's Historic Herschel Walker Trade
Photo Cred: SI
In 1990, Jimmy Johnson, the mastermind behind the Dallas Cowboys' success in the early '90s, orchestrated a trade that would become legendary. Walker, along with four draft picks, was sent to the Minnesota Vikings in exchange for three first-round picks, three second-round picks, and a handful of players. While the players acquired were not the focal point of the trade, the six draft picks proved instrumental. Johnson utilized these picks to build a Cowboys team that clinched three Super Bowl victories in four seasons. Walker's tenure in Minnesota was short-lived, rendering this trade arguably the most lopsided in NFL history.
Bears' Questionable Moves in the 2018 Draft
The Chicago Bears made headlines in 2018 with a series of eyebrow-raising decisions involving both contracts and draft picks. The signing of Mike Glennon to a staggering $45 million contract left fans questioning the franchise's decision-making. Adding to the spectacle was the 2017 NFL Draft, where the Bears traded away significant assets to move up one spot, selecting Mitch Trubisky out of North Carolina.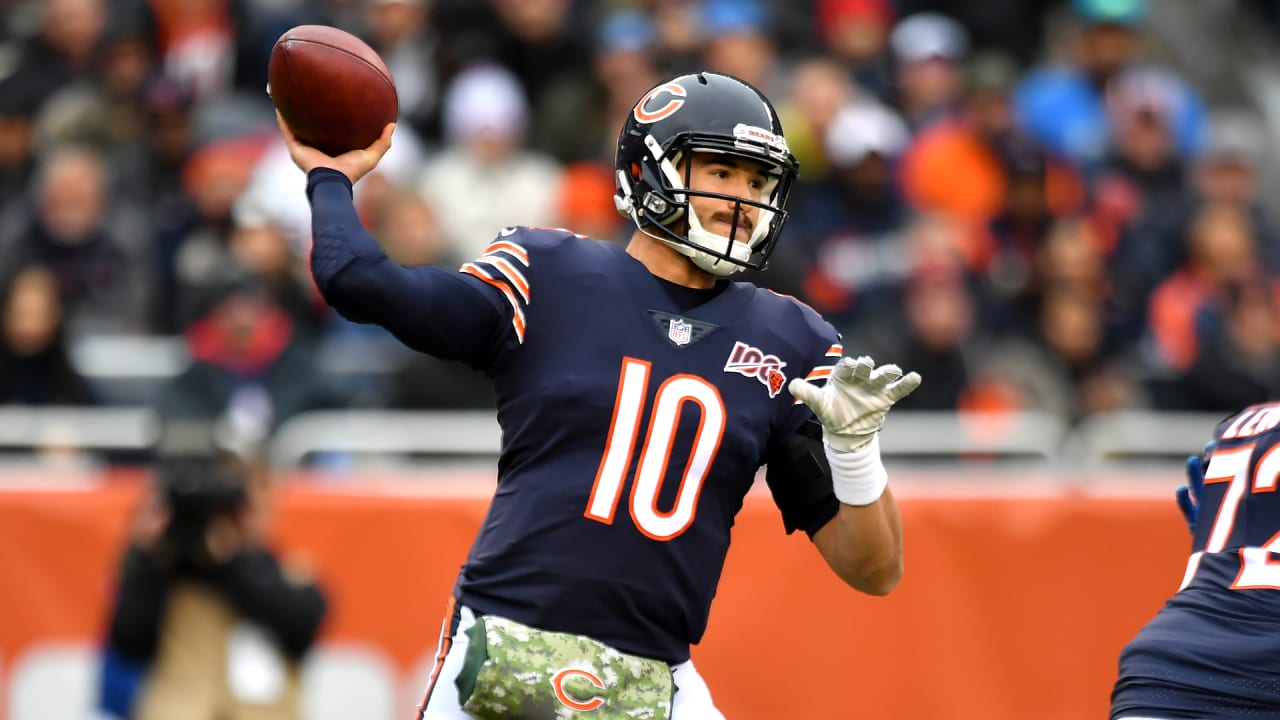 Photo Cred: Bears
The Bears sent their first, third, and fifth-round draft picks in 2017, along with a 2018 third-round pick, to the San Francisco 49ers. The move drew criticism from both fans and players, including Glennon himself, who expressed discontent at the Bears' draft party. To compound matters, eight picks later, the Kansas City Chiefs traded up for Patrick Mahomes, casting a long shadow over the Bears' draft strategy. Mahomes has since proven his worth, making the Bears' moves in 2018 all the more lamentable.