In a recent announcement, Texas A&M University has officially parted ways with head coach Jimbo Fisher, marking the end of his six-season tenure leading the Aggies. The decision was made by university regents during an executive session held on Thursday, just prior to Texas A&M's Week 11 victory over Mississippi State. Elijah Robinson, the Aggies' associate head coach, will step into the role of interim coach for the remainder of the season.
Athletic director Ross Bjork explained, "After a thorough analysis of all aspects related to Texas A&M football, I recommended to President [Mark] Welsh and Chancellor [John] Sharp that a change in the program's leadership was necessary for Aggie football to realize its full potential. They supported my decision. We express gratitude for Coach Fisher's time at Texas A&M and extend our best wishes for his future endeavors."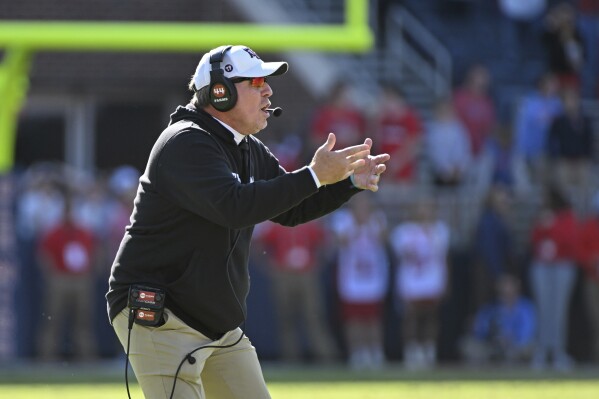 Photo Cred: AP News
Fisher, who had signed a significant $95 million contract extension in 2021, is set to receive over $75 million in a buyout. This extension had followed an initial 10-year, $75 million agreement that brought Fisher to Texas A&M from Florida State. Notably, Fisher becomes the first Power Five coach to be dismissed this season due to performance issues.
This stands in contrast to Mel Tucker of Michigan State, who was terminated for cause amid a sexual misconduct investigation despite having recently received a $95 million contract extension. Michigan State can avoid nearly $80 million owed on Tucker's deal by terminating him for cause. Despite Fisher's national championship pedigree, his time with the Aggies fell short of expectations. Following a successful 9-1 campaign in the COVID-19-affected 2020 season, Fisher faced disappointment with a 5-7 campaign in 2022.
Photo Cred: SI
The Aggies entered the 2023 season with a 6-4 record (4-3 in SEC), leading Fisher to relinquish play-calling duties to offensive coordinator Bobby Petrino. Fisher's overall record of 45-25 (.643) falls short of his predecessor Kevin Sumlin, who was let go with a 51-26 record (.662). In SEC play, Fisher's Aggies posted a 26-21 mark against conference opponents, including a 1-5 record against Alabama— the team Fisher was hired to surpass in the SEC West. Since signing the extension in 2021, Texas A&M has recorded a 10-13 record against SEC opponents and a 12-14 record against Power Five teams. Both records are below the anticipated production for one of the highest-paid coaches in the game.