Background 
Tuesday at 4 P.M. was a critical day in the NFL landscape. By that time, all NFL teams had to cut their preseason rosters to 53 players in time for the start of the season. Over 30 players had to be cut from each team by Tuesday. As rosters shuffled and a flurry of valuable players became available, here are the most surprising cuts made by NFL teams. 
Photo Cred: ClutchPoints 
Desmond King – Houston Texans 
King, a former all-pro with the Chargers back in 2018, remains one of the most consistent slot cornerbacks in the league. If there's one knock on him, it's that he's limited to being just a slot cornerback. Regardless, that doesn't take from his value in that role. The Texans surprisingly cut King after he lost the starting slot role to young CB Ja'Sir Taylor. Houston has a bounty of depth at the position, but letting King loose is still an odd decision. He's already been picked up by the Pittsburgh Steelers through waivers and will now look to compete for their starting slot corner role. 
Photo Cred: Steelers Now  
Darius Rush – Indianapolis Colts 
Rush makes this list after being a surprising cut by the Indianapolis Colts. He was a CB taken at the top of the 5th round back in April and will now be playing for a new team in less than six months. The Colts wanted to hold on to Rush, hoping that he would clear waivers and they could sign him to their practice squad. Unfortunately for them, the Kansas City Chiefs decided to take on a CB they probably liked themselves back during the draft. This occurred even though they were last in the waiver order! Indianapolis has maintained that fellow 2023 7th-round pick Jaylon Jones was the reason Rush was cut. Jones managed to outplay him in the preseason. The team had better hope they made the right choice because the Chiefs now add an ultra-talented young CB to their back seven.
Photo Cred: YouTube 
Bradley Roby – New Orleans Saints  
Continuing the CB trend, Bradley Roby was another surprising cut made by the New Orleans Saints. Roby was traded to New Orleans in 2021 for a third-round pick. Now, he finds his job replaced by 2022 second-round pick CB Alontae Taylor. He has to head to the buyout market yet again… Roby remains a capable corner, both inside and out, and would be an excellent late offseason addition to many teams. It's hard to fault the Saints too much for moving on to their young guy. However, trading a third-rounder for somebody who was off the team in less than two years stings a bit.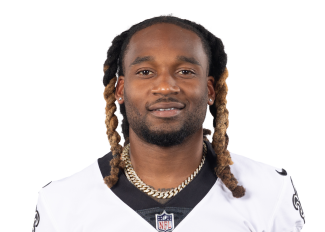 Photo Cred: NFL.com 
Bailey Zappe – New England Patriots 
QB Bailey Zappe was maybe the most surprising out of any of these cuts, as he was a fourth-round pick made by the Patriots just last year. Zappe was one of the most interesting stories around the league in 2022. Amid QB Mac Jones' struggles, the television broadcast picked up Patriots fans chanting "We want Zappe" in the crowd. This happened after a couple of exciting performances from the rookie. Today, the team seems fully behind Jones, waiving Zappe and initially leaving Jones as the team's only rostered QB. Second-year QB Matt Corral, formerly of the Carolina Panthers, was recently claimed off waivers by New England. He looks to be Mac Jones' new backup now. After clearing waivers, Zappe was added to the team's practice squad, meaning this fascinating saga may not be entirely over.
Photo Cred: Boston Sports Journal