With the NFL season approaching, let us look at the top QB-WR duos in the league. These duos will be the reason for their team's success or failure. Here are my top four duos going into the coming season.
1. Joe Burrow and Ja'Marr Chase
Burrow is one of the most clutch players in the entire association. He is cool, calm, and collected in stressful situations and can also make plays on his feet if necessary. Chase has elite hands and the ability to make plays downfield. At LSU, everyone knew both guys would be great. Burrow constantly throws passes on the dime from the pocket, and outside the pocket. Both guys are incredibly young and still have enormous potential.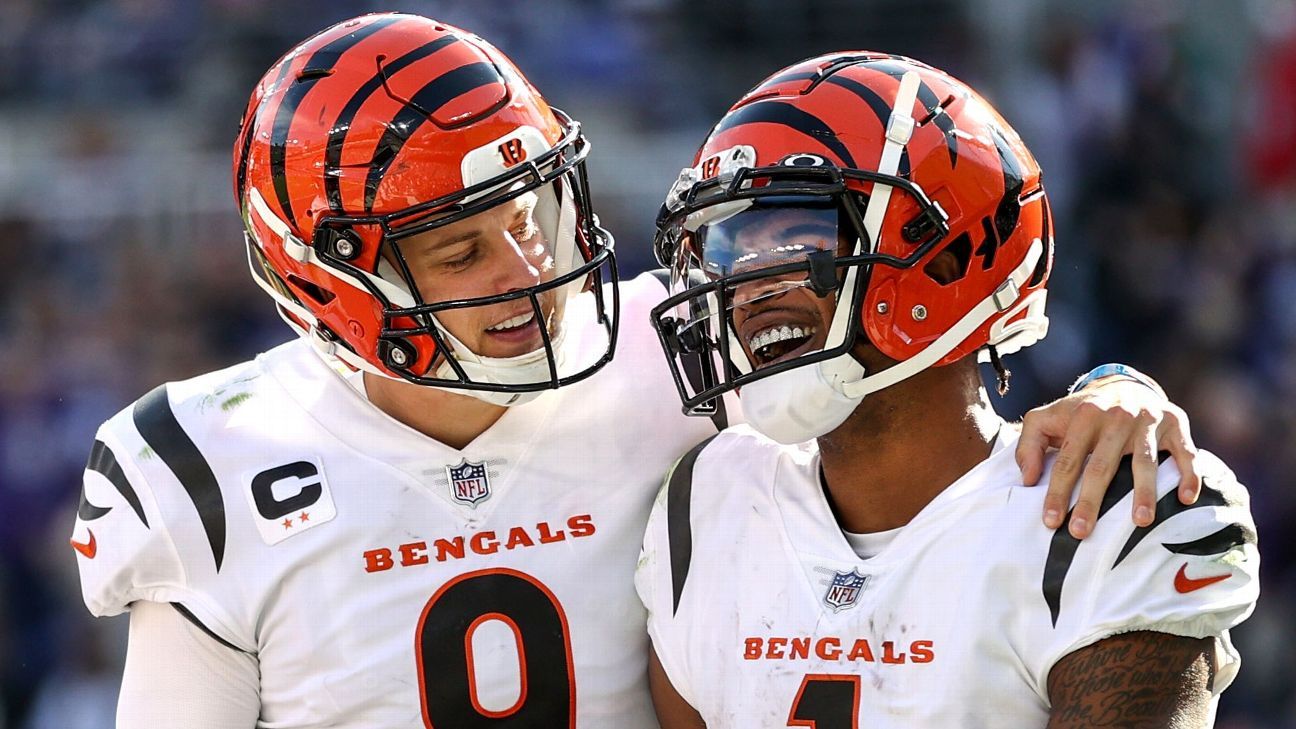 Photo Cred: ESPN
2. Josh Allen and Stefon Diggs
Photo Cred: USA Today
Allen is one of the league's top quarterbacks. His ability to throw the deep ball, move on the run, and deliver the ball accurately makes him one of the best. He is mobile on his feet and can maneuver the pocket very well. He has a good feel for the game and makes it easier on his receivers. Diggs is one of the best wideouts and makes Allen a better quarterback. Diggs has elite ball-catching ability and speed. He can run shallow routes, make defenders miss, and go deep at any given time.
3. Tua Tagovailoa and Tyreek Hill
Photo Cred: CBS Sports
Tua is one of the most impactful up-and-coming quarterbacks in the game, with the dynamic playmaking of Tyreek Hill making this one of the best duos in the league. Tua often makes the correct read and delivers the ball with accuracy. Hill is one of the best receivers in the game. What really separates him from the rest is his speed. He is the fastest player in the game and can use his speed to create big plays downfield. Hill has playoff experience from his time in Kansas City and is looking to continue to build this with his team in Miami.
4. Aaron Rodgers and Garrett Wilson
Photo Cred: On3.com
The Jets recently signed Aaron Rodgers and now have an elite quarterback to play with Garret Wilson. Wilson is a promising young player who had a great season last year and was with the play of Zach Wilson. Imagine what he will look like with Aaron Rodgers. Rodgers has elite throwing ability and accuracy and is one of the best quarterbacks we have seen. Look for this duo to open their eyes this season and for the Jets to be one of the best teams in the league.