New Louisville head coach Kenny Payne may have made waves with his hire this week. But it was the women and head coach Jeff Waltz that took center stage. Walz agreed to a revised contract that includes an extension through the 2028-29 season. He is the winningest coach in program history, averaging 27.3 victories per season and winning 78% of his games. Walz's previous stops before Louisville included Maryland, Minnesota, Nebraska, and Western Kentucky.
Under Walz, a program that previously had never advanced to the second weekend of the NCAA tournament has made it to the Sweet 16 10 times, the Elite Eight six times, the Final Four three times (2009, 2013, 2018), and the national title games twice (2009, 2013), where it fell both times. Louisville also won four consecutive ACC regular-season titles from 2018 to 2021 and the conference tournament crown in 2018.
"I'm extremely excited about the direction of our athletic department, and I am just as excited about our program as I was when I first got here. I am blessed to be surrounded by an amazing staff and coach wonderful young women who represent their families, our program, the University, and the city of Louisville with class and pride," Walz said in a release. "It is the players who have made this a perennially elite women's basketball program. And it is the relationships developed with those players, both past and present, that are most important to me. It's been 15 years of hard work, doing things the right way, which have made this extension possible. My wife, children, and I love the University, and we cannot thank the city of Louisville enough for their support of women's basketball."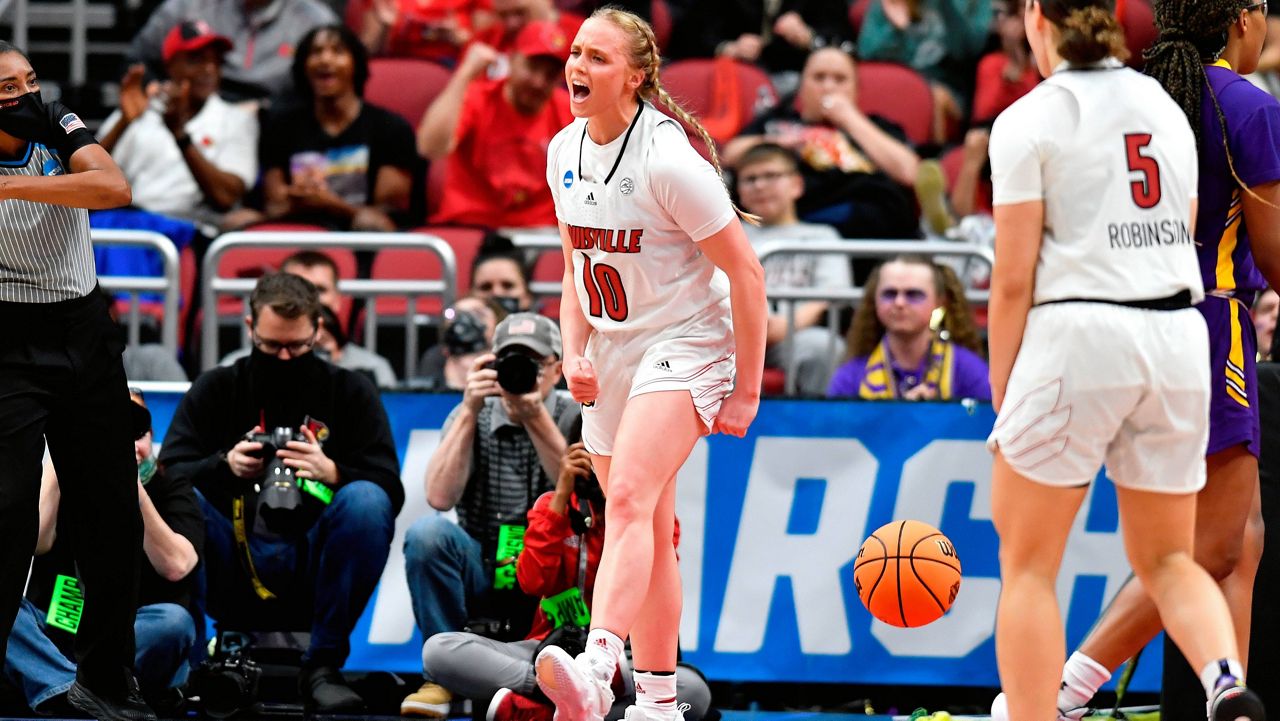 He earned another win to his total with an 83-51 victory against New Albany to start their run NCAA Women's tournament in front of a crowd of 8,407 at the KFC Yum! Center. Louisville has played 13 first-round NCAA games under Jeff Walz and won them by double-digits. The last time anyone came within 25 of them was a decade ago.
Louisville came out sluggish to start the game, but jumpers finally began to fall for a 19-7 first quarter. New Albany put a little scare in the Cardinals in the 2nd period. They went on a 9-2 run to bring the score to 23-16, but the Cardinals started rolling.
The Lady Cards turned up the defense and scored off turnovers. They drove to the basket, and it rained down 3's as the crowd began to come alive. They trapped New Albany pressuring the ball and expanding the lead. The halftime score was 48-20. In the second half, they cruised to an easy victory. Emily Engstler had seventeen points. Hailey Van Lith finished with twenty.
Louisville shot 52.4%, with Kianna Smith adding fifteen. Defensively, the Cardinals forced Albany into tying a season-high with twenty-six turnovers. Those miscues turned into 37 Louisville points, with twenty-four of those coming off the 17 turnovers in the first half.