Are you ready for Big 10 basketball? The Purdue Boilermakers have staked their claim as the best team in the conference and the sport. They have one of the best players in the country and one of the most outstanding coaches in the sport. Home-court advantage is theirs, and they have a formidable returning team. These attributes make Purdue the No. 1 team in the Big 10.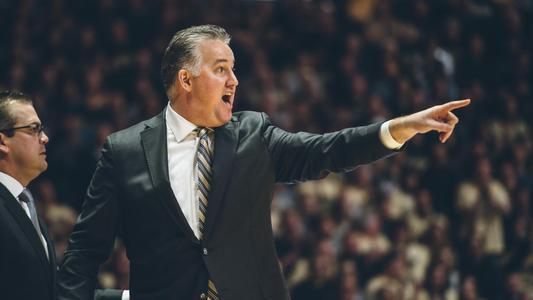 Photo Cred: Purdue Sports
The heart of the team is Zach Edey, a center who is a powerhouse putting up 22.3 points and 12.9 rebounds. Edey is an obvious choice as preseason National Player of the Year. He is seeking to become the first back-to-back National Player of the Year since Bill Walton. He's already one of the best Big 10 players in history and looks cement his legacy. In an era when the most substantial figures on the court were invariably the most towering, Edey is a throwback to that tradition, capturing the essence of college basketball's must-see attraction. The reason for adorning Purdue's logo with the No. 1 designation is my belief that Edey will elevate his performance even further in his senior season, despite potentially posting slightly lower statistics.
"Purdue has been great to me," Edey said. "The campus loves me, the coaches love me, I love my teammates and then we have a chance to really compete for every championship there is in the country. So I think when you have an opportunity like that, it's hard to pass up."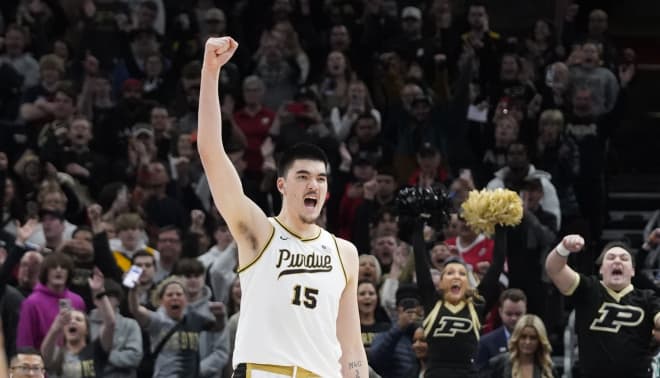 Photo Cred: Rivals.com
Purdue is coming off a shocking loss to Fairleigh Dickinson during March Madness, a No. 16 seed. The loss looms large over the program. Purdue will lean on Mason Gillis and Caleb Furst for the scoring spark outside of Edey. A pivotal element of Purdue's success will be sophomore point guard Braden Smith leading the team's offense. He is poised for an impressive performance this year. Fletcher Loyer needs to pick up his three-point shooting, which once stood at 32.6%.
The Boilermakers welcome freshman Myles Colvin, a highly regarded four-star high school prospect. The Boilermakers possess a well-rounded arsenal, boasting depth, size, staunch defense, and seasoned wing play. Purdue has the catching, star players, depth, and mindset to avenge their disappointing lost showing from last spring. Most significantly, they are fueled by an unquenchable motivation to secure the school's first Final Four appearance in over four decades.