The playoffs for the Southern Professional Hockey League are well underway, with the semi-final matches having begun last night. After losing the first game in overtime at the Bulls' home arena, the Havoc return tonight to Huntsville for game two. While Huntsville may be on the back foot from that loss, there's more to take into consideration concerning tonight's game. Birmingham and Huntsville have been evenly matched this season, with last night's game tipping the balance in favor of the Bulls. It is interesting to note that most of the Havoc's victories against Birmingham were early in the season. Perhaps the Bulls managed to adjust their strategy to deal with Huntsville's game plan more effectively? 
Photo Cred: Huntsville Havoc 
The Bulls have several advantages over the Havoc going into this game. First among them is the quality of the Birmingham players. Five of the top-20 skaters in the playoffs belong to the Bulls, the second-most loaded roster in the playoffs. Birmingham's goalie, Hayden Stewart, is also the number one goalie in the playoffs, beating out Huntsville's star, Max Milosek. This places the Havoc in an unfamiliar position, as they usually have more star players than other teams.
Photo Cred: Field Pass Hockey (Stewart)
It's not all doom and gloom for Huntsville, though. Tonight's game is taking place in their home at the Roto-Rooster Ice Arena, which is sure to drive them to play harder. Their roster might not be as loaded as Birmingham's, but it is still very strong. Skater Austin Martinsen is the second-strongest skater in the playoffs, while goalie Max Milosek is still a dominant force. Tonight's game is truly one too close to call, and I (for one) am excited to see how it turns out!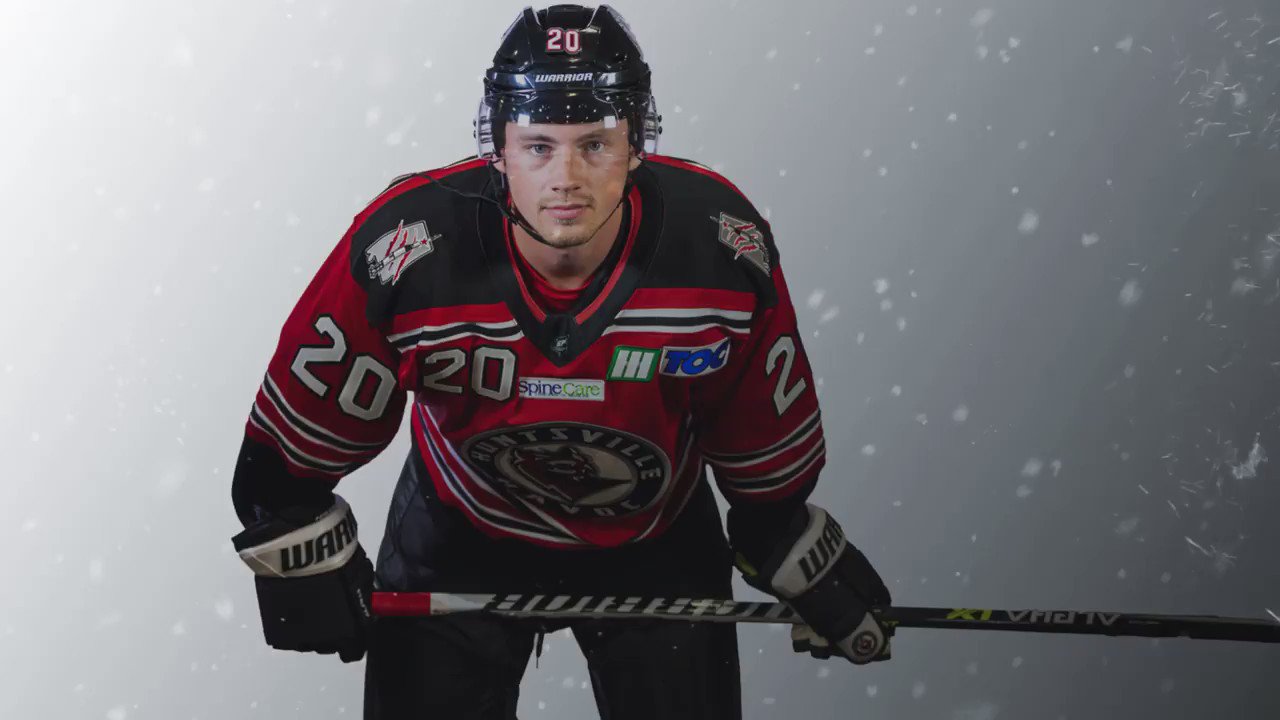 Photo Cred: Twitter (Martinsen)