The Seton Hall Pirates have yet to lose this season, and there is a lot to like about how the rosters are looking so far. In the Pirate's two games this week, they won both games and had many standout players throughout both wins. The Pirates star Kadary Richmond has kept up his standout play that started in the first couple of games.
Richmond has been scoring 15 points with six rebounds and 4.3 assists. Richmond is also coming off a game with 11 points, 10 rebounds, and five assists against Wagner University on Saturday. He has been the leader of the Pirates this season and will be going forward throughout in tough matchups this season. The Pirates will need his leadership moving forward. Another player who has kept up elite play has been guard Dre Davis. Davis is coming off a 17-point, six rebound games against Wagner while shooting an efficient 7 for 13 from the field. The senior guard averages 12.8 points per game and 5.8 rebounds per game.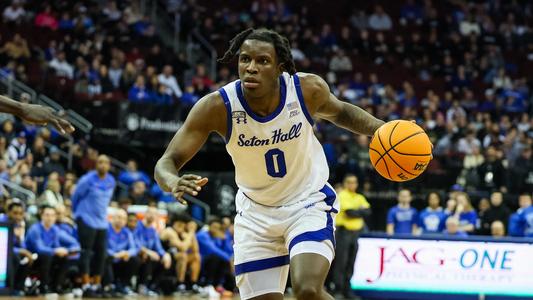 Photo Cred: Senton Hall
The Pirates' biggest strengths so far have been their elite defensive play and overall efficiency on shots under coach Shaheen Holloway, as the Pirates are ranked 27th in the entire country in points allowed per game and 32nd in team field goal percentage. The team has been working well as a unit and has momentum going into some big matchups during the week of Thanksgiving. 
Photo Cred: Fox News
The Pirates will take on #16 ranked USC on Thanksgiving next week, which will be a test for this Pirates roster to see if they can prove themselves as a top team in the nation rather than beating up on lower ranked local opponents. We will see how the Pirates stack up against top prospect Isaiah Collier, who is averaging 20 points per game as a freshman for the Trojans. One more threat the team will have to face is Bronny James, son of NBA legend Lebron James, as he will be a part of the Trojan roster.