Travis Hunter, the 6-1 185-pound sophomore cornerback/wide receiver from Suwanee, Ga., has been named the AP Bronko Nagurski Player of the Week. Hunter's journey from Suwanee to Colorado, following the appointment of Coach Deion Sanders, has culminated in a historic performance that has garnered national recognition.
Photo Cred: USA Today
In a game etched into the annals of football history, Hunter achieved an unprecedented feat that no FBS player had managed in the past two decades. He not only excelled on both offense and defense but also left an indelible mark on the sport. Meticulous research by the Colorado coaching staff revealed that Hunter is the first FBS player in the last 20 years to achieve a rare combination of 100-yard receiving and an interception in a single game. This remarkable accomplishment underscores Hunter's exceptional abilities and capacity to influence different facets of the game.
However, what truly sets Hunter's performance apart is his remarkable endurance and determination on the field. He was an ironman throughout the game, remaining on the field for 144 snaps. This incredible feat comprised 80 defensive snaps and an additional 64 on offense, obliterating the Colorado University record of 114 snaps in a single game.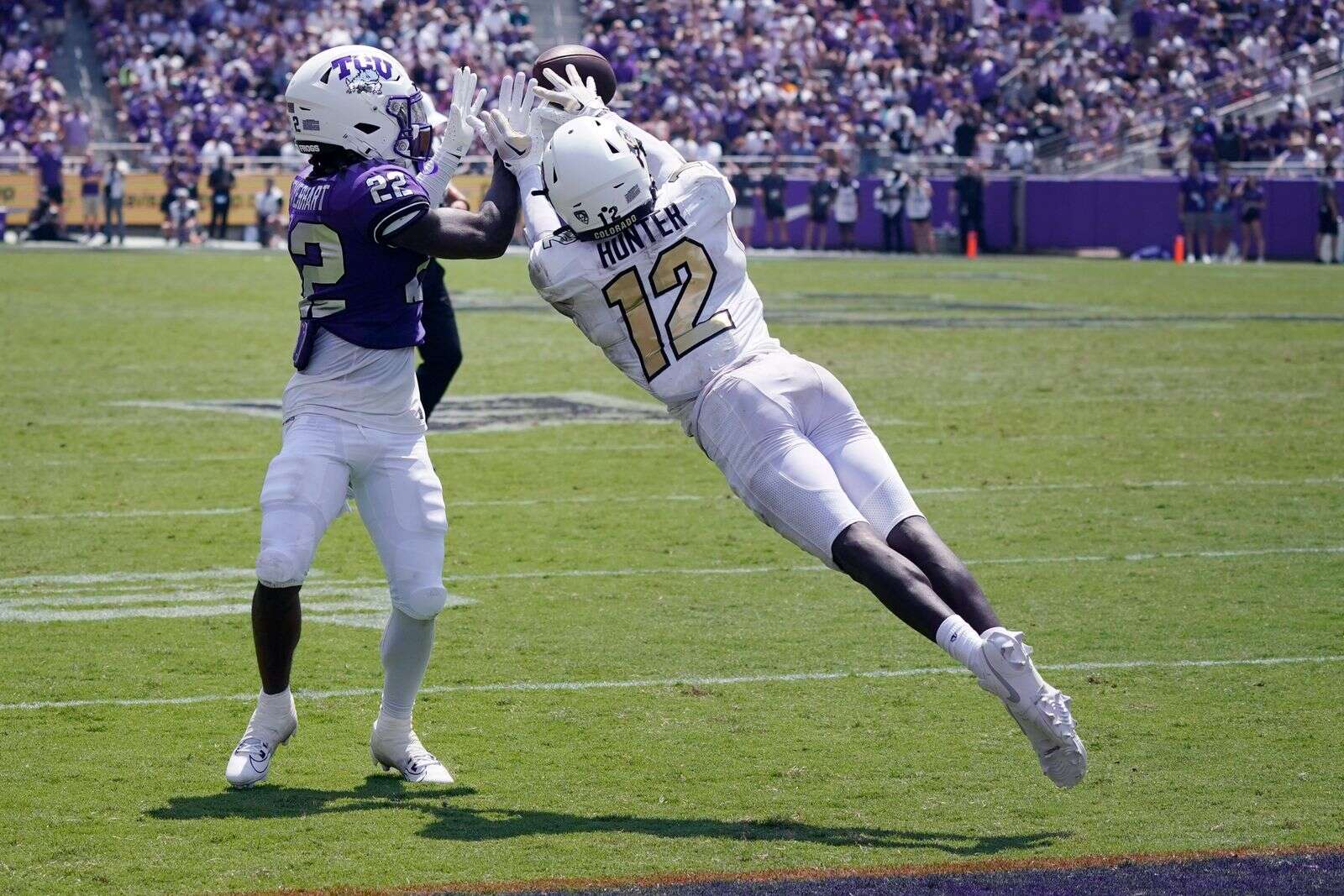 Photo Cred: Butler Eagle
Hunter's commitment to his craft and unwavering dedication to his team's success were evident throughout the game. His seamless transition between cornerback and wide receiver showcased his versatility and football IQ. He was not only a standout performer but also a pivotal contributor to his team's victory.
Travis Hunter's extraordinary achievement has rightly earned him the AP Bronko Nagurski Player of the Week award, a recognition that honors outstanding talent and exceptional performances in college football. His name will forever be associated with this historic game, aspiring athletes, and a testament to the extraordinary potential of young talents in college football.
Photo Cred: Colorado Athletics
As Travis Hunter continues to make waves in college football, his future prospects appear exceptionally promising. His dedication, versatility, and unmatched work ethic make him a player to watch in the coming seasons. Congratulations to Travis Hunter on this well-deserved honor, and may his football journey continue to shine brightly.