It is officially Draft Week! Despite the NFL draft taking place this upcoming Thursday, there is still so much uncertainty regarding how it will unfold. Using film, rumors, and my gut feeling, let me attempt to predict how picks 6-10 will play out.
Detroit Lions #6:
Photo Cred: The Game Haus
Devon Witherspoon, CB, Illinois. After trading away former top-five pick Jeff Okudoh, the Lions will find his replacement through the draft. Despite his stature, his quickness and tenacity make him the best-man coverage cornerback in this draft. There are minor concerns regarding his tackling technique and physicality, but the Lions coaching staff, led by Dan Campbell, have the expertise to refine and improve these areas.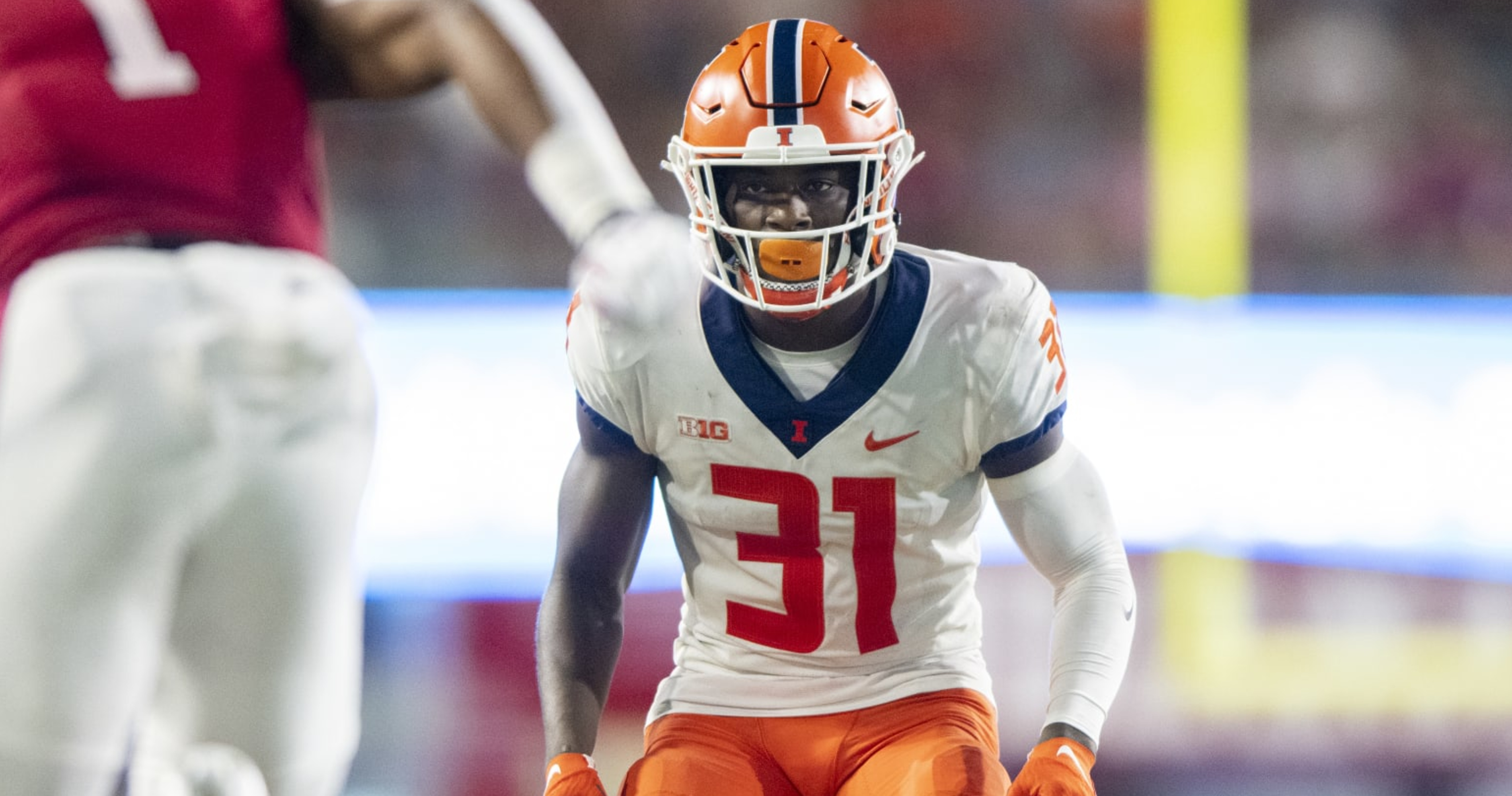 Photo Cred: BR
Witherspoon is also a very capable man coverage corner. He has very quick feet and oily hips, easily allowing him to open his hips and transition from his backpedal to running with receivers, while keeping his speed. Witherspoon's hips allow him to get and stay in phase with receivers and even stay in the hip pocket of shifty receivers through their breaks.
Las Vegas Raiders #7:
Photo Cred: USA Today
C.J Stroud, QB, Ohio State. Despite acquiring Jimmy Garopollo this offseason, the Raiders have made it clear they are still in the market for a quarterback. C.J. Stroud was a 3-1 favorite to go #1 overall a couple of weeks ago. If he's available at #7, the Raiders will not hesitate to select him. At 6'3 and 218 pounds, Stroud is a prototypical pocket passer with smarts and feel for the game. The Ohio State product is a rhythm passer who gets the ball out quickly, making split-second decisions.
Photo Cred: USA Today
He has good zip and ball placement. He has demonstrated elite touch down the seam and on post-corner and flag routes. Stroud is undoubtedly the best pocket passer in this draft; his accuracy is on par with most starting quarterbacks in the NFL. If all four quarterbacks are gone by #7, expect the Raiders to go with the talented corner from Oregon, Christian Gonzalez.
Atlanta Falcons #8:
Photo Cred: Inside the Star
Bijan Robinson, RB, Texas. A talented and versatile running back can immediately impact an offense, providing a dynamic element to the running game and as a receiver out of the backfield. It's risky to invest such a high pick in a running back. None of the teams in the top seven will be interested in a running back, making the Atlanta Falcons the first team faced with the temptation of selecting Bijan Robinson.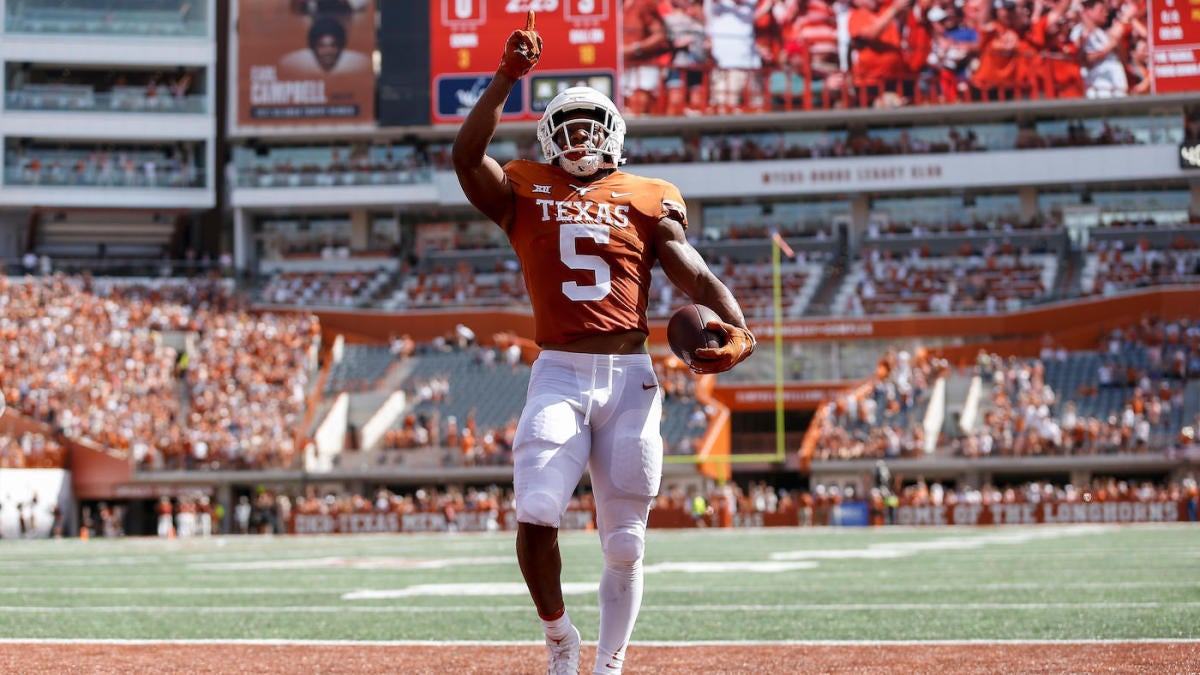 Photo Cred: CBS Sports
Robinson is a rare combination of size, speed, and agility. It makes him a true game-changer on the field. He has a powerful running style keen ability to break tackles, shed defenders, and gain yards after contact. The running back also displays exceptional vision and patience, allowing him to find running lanes and make quick, decisive cuts. He is an effective receiver out of the backfield, with soft hands and the ability to create mismatches in the passing game. Robinson is a top-five talent. I expect the Falcons to take him and ignore the concerns about taking an RB this early.
Chicago Bears #9:
Photo Cred: NCAA.com
Jalen Carter, DT, Georgia. The Chicago Bears possessed the #1 pick, but since they already had their franchise QB in Justin Fields, they traded down. The Bears have many needs, but there isn't one glaring hole, leaving the team poised to select the best player. Jalen Carter is the most talented player in the draft. Carter has an impressive blend of size, strength, and athleticism. It allows him to excel as a run-stopper and pass-rusher.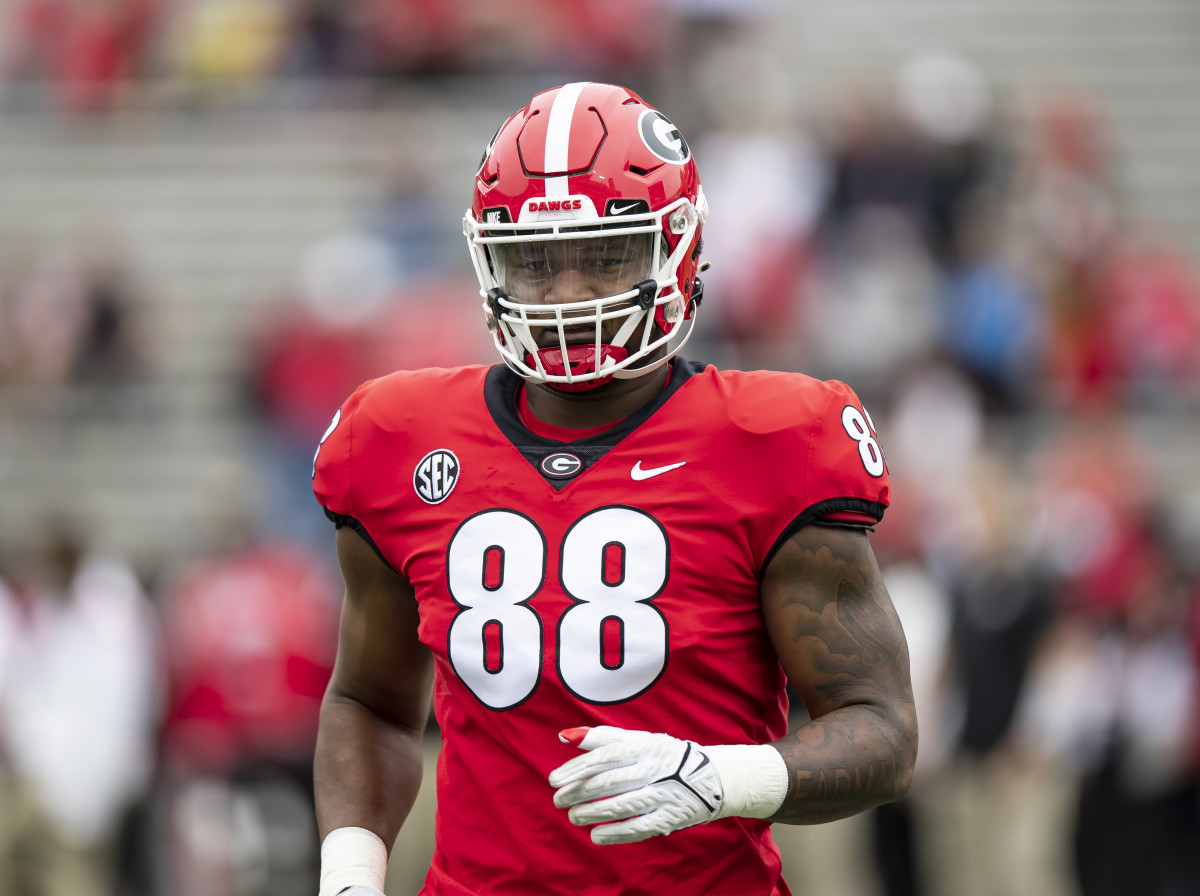 Photo Cred: The Spun
His explosiveness off the snap and ability to penetrate gaps and disrupt plays in the backfield is unlike anything I have ever seen from a defensive tackle in college. Carter also possesses excellent hand placement and technique, which allows him to control offensive linemen and disrupt plays in the trenches. There are off-the-field concerns regarding Carter. He was charged with reckless driving connected to the death of his teammate and a recruitment staffer. As long as Chicago feels comfortable that this was a fluke in character, they will not hesitate to draft him should he be available here.
New York Jets #10 (Trade with Eagles):
Photo Cred: Northwestern
Over the past few years, Howie Roseman has been one of the best general managers. The Eagles are coming off a super bowl appearance and don't have any glaring needs. The two positions that I believe the Eagles will look to target are cornerback and edge. If two of Luke Van Ness, Christain Gonzalez, Witherspoon, Carter, or Robinson are available at #10, I imagine Howie will look to trade back a couple of spots.
Photo Cred: NBC Sports
I expect that player to be Peter Skoronski from Northwestern. Skoronski possesses a strong frame, which allows him to anchor well against pass-rushers and create movement in the run game. He also carries good athleticism for his size, displaying quick feet and agility. That helps him in both pass protection and run blocking. If Philly doesn't feel they can still get one of these elite defenders later in the draft, Howie will be content staying put.