The upcoming Seton Hall basketball season is just around the corner, with their first game scheduled for November 6th against the St. Peters Peacocks. The game holds a special connection for Pirates coach Shaheen Holloway, as it's his alma mater. This season, the Pirates are determined to secure a spot in the NCAA tournament, a goal they narrowly missed in Holloway's debut as head coach last year.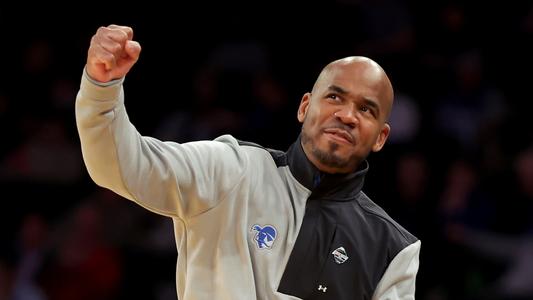 Photo Cred: Seton Hall
The team's roster remains largely intact from the previous season. Kadary Richmond, who transferred from Syracuse during his sophomore year, is expected to be a pivotal force for Seton Hall. Joining him is Al-Amir Dawes, a senior guard who made an impressive debut with the Pirates. He averages 12.1 points per game after transferring from Clemson.
While the Pirates have retained much of their talent, they did suffer a significant loss in the forward department. Tray Jackson, who had initially transferred from the University of Missouri, made his way to the University of Michigan to play under coach Juwan Howard. Jackson was a valuable contributor, averaging 6.5 points per game and shooting 37.5% from beyond the arc. His departure leaves a void in floor spacing for the team.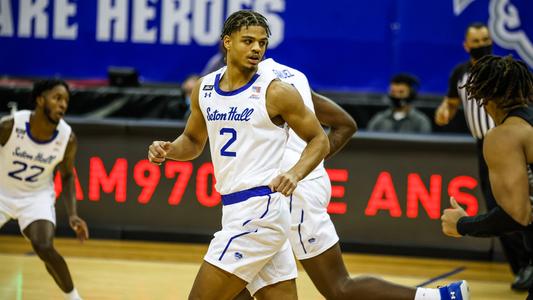 Photo Cred: Seton Hall
To compensate for this loss, the Pirates secured the services of junior center Elijah Hutchins-Everett, who transferred from Austin Peay. Hutchins-Everett had an impressive record, averaging 11.5 points and 5.5 rebounds per game for the Governors. Standing at a towering six feet and eleven inches, he brings much-needed size to the team's frontcourt.
Another addition to the roster is senior guard Dylan Addae-Wusu, a transfer from St. John's University in Queens. Addae-Wusu will step into the shoes of the departing Jamir Harris at the shooting guard position, having averaged 9.3 points and 4.4 rebounds per game for the Red Storm.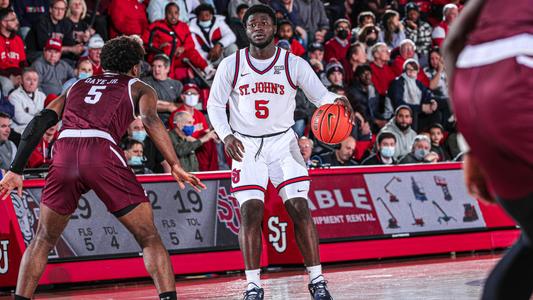 Photo Cred: St. Johns
Coach Holloway is implementing his coaching strategies following the departure of the previous head coach, Kevin Willard, who moved on to the University of Maryland. Holloway is working to mold the program according to his vision, bringing in players who align with his approach to building the team. Although Seton Hall seeks to improve from their previous season's performance, they may still fall short in competing with powerhouse programs in the Big East like St. John's, Villanova, and the University of Connecticut. As a result, it's likely that the Pirates will finish outside of the NCAA tournament this year and secure the fifth position in the Big East conference, trailing behind the University of Connecticut, Villanova, St. John's, and Marquette.