The 2020 NFL Draft was a pivotal one for numerous young talents. Three years later, it's time to reevaluate the selections and analyze how these players have fared in the NFL.
Round 1: A New Generation of Quarterbacks
Photo Cred: NFL.com
The first round of the 2020 NFL Draft witnessed a historic quarterback class, with Joe Burrow, Tua Tagovailoa, and Justin Herbert headlining the selections. Burrow, the Cincinnati Bengals' top pick, displayed immense potential before a season-ending injury in his rookie year. He has since led the Bengals to the Super Bowl and received one of the richest contracts in history. Herbert emerged as a revelation for the Los Angeles Chargers, winning the Offensive Rookie of the Year award. While Tagovailoa faced growing pains, he is now is an MVP candidate for the Miami Dolphins.
Round 1 Surprises:
Photo Cred: Green Bay Packers
The Green Bay Packers' decision to draft QB Jordan Love as a potential successor to QB Aaron Rodgers raised eyebrows, given the team's immediate need for offensive weapons. Love has been average thus far in the 2023 season.
The Las Vegas Raiders selecting WR Henry Ruggs III as the first wide receiver was unexpected, as some analysts favored other prospects like CeeDee Lamb and Jerry Jeudy. Ruggs was in DUI car accident that derailed his career. The Raiders have a history of bad wide receiver picks, in addition to recent bad picks in general.
Round 2-7: Unearthing Hidden Gems
The later rounds often yield hidden gems, and the 2020 class was no exception. Players like S Jeremy Chinn (Panthers), WR Chase Claypool (Steelers), and QB Jalen Hurts (Eagles) outperformed their draft positions and became significant contributors to their respective teams.
Defensive Standouts: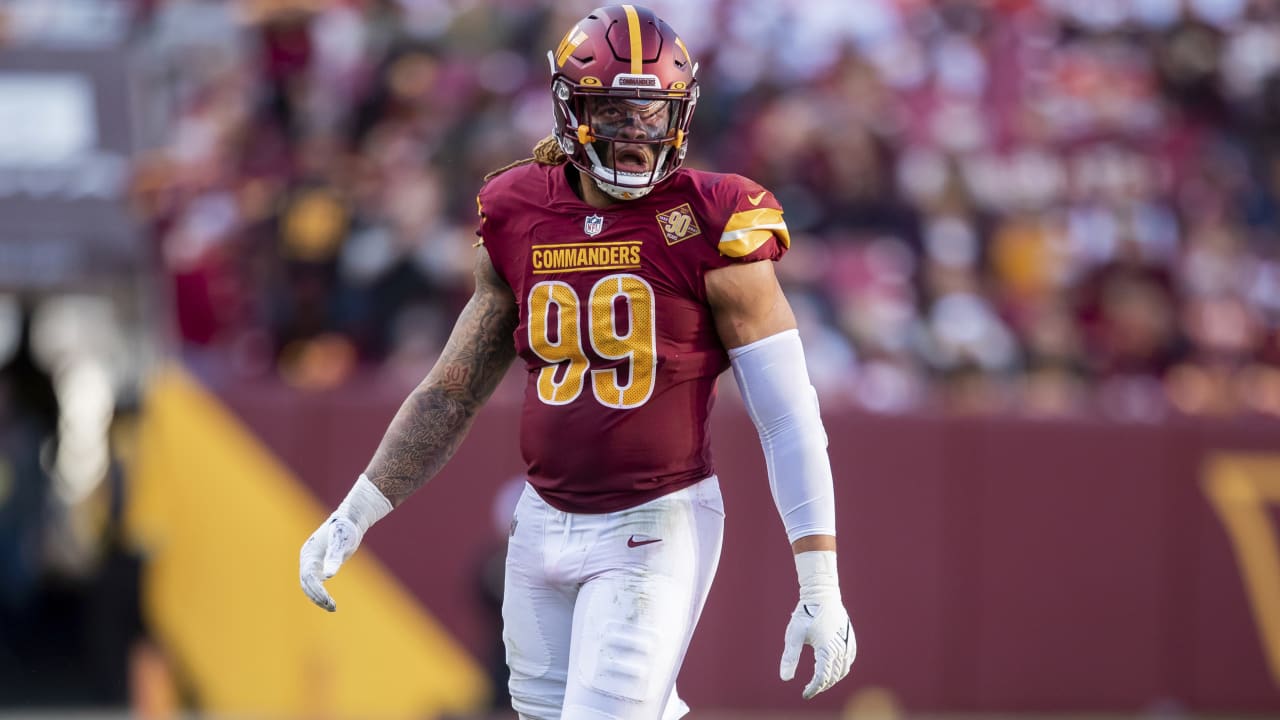 Photo Cred: NFL.com
DE Chase Young, drafted second overall by Washington, lived up to the hype as a dominant force on the defensive line. He was the Defensive Rookie of the Year and made the Pro Bowl. Since then, injuries have derailed his career and his fifth-year option has been declined. He seems to be getting back on track in 2023, with 3.0 sacks, 11 combined tackles, one pass defended, three tackles-for-loss, and seven QB hits.
S Antoine Winfield Jr. (Buccaneers) and Chinn (Panthers) emerged as versatile playmakers in their rookie seasons, displaying their potential to become defensive stars for their respective teams.
Late-Round/Undrafted Steals:
LB Logan Wilson (Bengals) and S Julian Blackmon (Colts) are mid-to-late-round picks who have made significant contributions to their teams' defenses.
RB James Robinson, an undrafted rookie, became the Jaguars lead running back and proved talent can be found even after the draft's conclusion.
The 2020 NFL Draft produced a mix of hits and misses, as is often the case in any draft class. Quarterbacks like Justin Herbert, Tua Tagovailoa, and Joe Burrow have shown immense promise, while certain late-round and undrafted players have risen to become stars. As we look back on the 2020 NFL Draft, it serves as a reminder that talent can be found throughout the draft. Success in the NFL is not solely determined by a player's draft position but by their dedication and determination to excel at the highest level of the sport.