Houston Rockets guard Kevin Porter Jr. was arrested in a New York City hotel on September 11th. He faced allegations of assaulting his former WNBA player girlfriend, Kysre Gondrezick. Gondrezick suffered a fractured neck vertebrae and a deep cut above her right eye. Porter was taken into custody on assault and strangulation charges. However, he was released the following day after the judge issued a protective order. He was also allowed to post a $75,000 bond.   
The Events that Occurred that Night
The incident unfolded after Gondrezick locked Porter out of their shared hotel room. It was alleged that she was upset with him for staying out late. Unable to gain access to the room, the Houston guard sought assistance from hotel security. Upon entering the room, the suspect allegedly assaulted his girlfriend.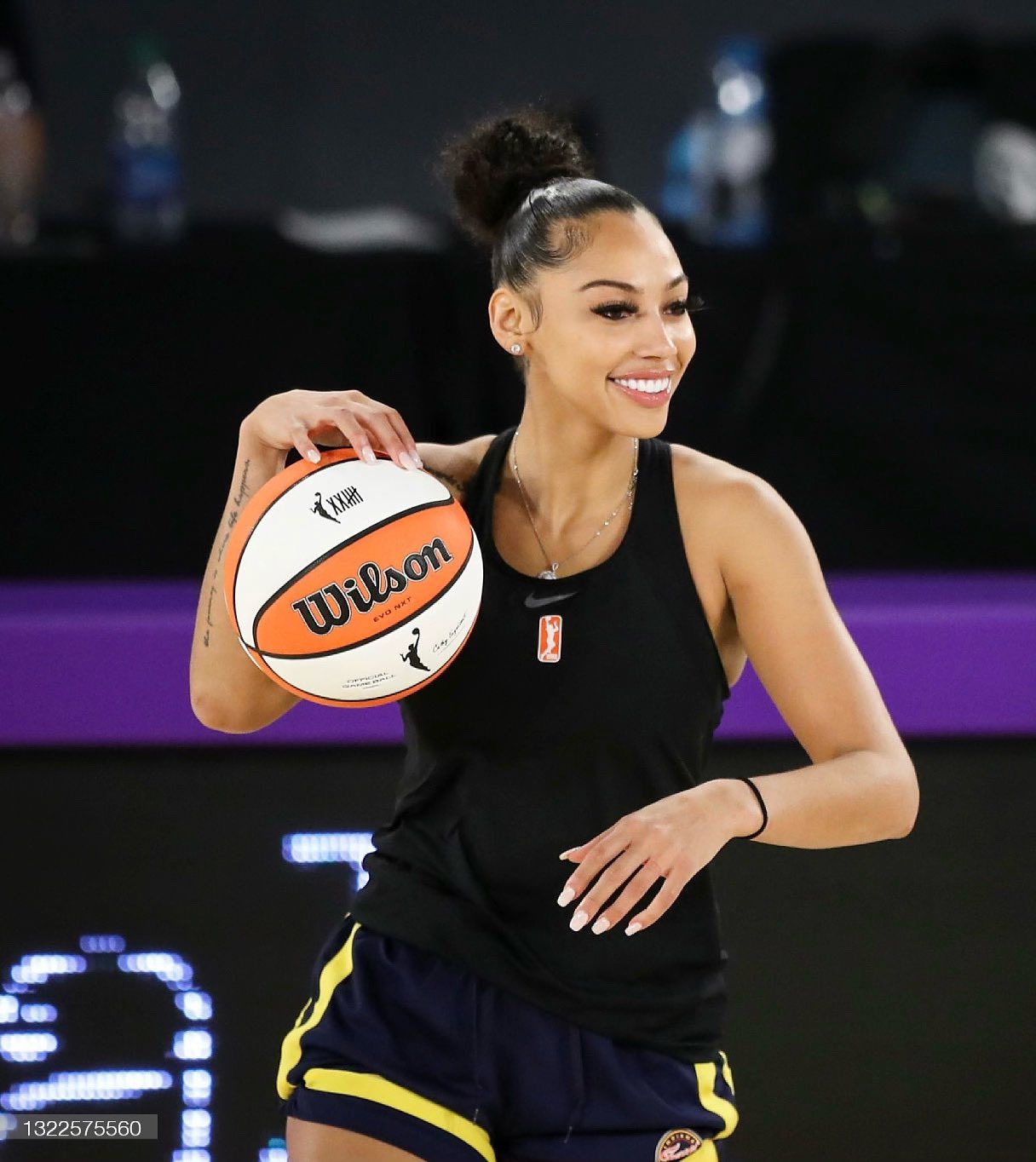 Photo Cred: X.com (Gondrezick)
History of Abuse
Porter's behavioral issues first surfaced during his freshmen season at the University of Southern California. Initially, the freshman guard was suspended indefinitely. However, after just two games, head coach Andy Enfield lifted the suspension. He was reinstated just in time for a resounding victory against Arizona. Enfield commented on the suspension during an interview. "The last thing you want to do as a head coach is suspend any of your players, but when there's conduct issues, we have no choice," said Enfield. 
The following spring, Porter was selected as the No. 39 overall pick by the Cleveland Cavaliers. The predicted lottery pick would last only one season with the Cavaliers. Rumors circulated within the league that it was due to a confrontation between him and the franchise's general manager, Koby Altman. The confrontation occurred after Porter had a temper tantrum in the locker room following the arrival of a newly traded player, Taurean Prince. Prince's arrival resulted in his own locker being moved, which prompted the meeting with Altman.  
This incident eventually led to Porter's trade to the Houston Rockets. Despite expectations of a fresh start within a new organization, troubles soon resurfaced. The guard reportedly involved in a locker room altercation with Rockets' then-head coach, Stephen Silas, resulting in his suspension for his outbursts. Following this incident, Porter faced league fines for attending a strip club during the COVID era, which was in violation of health and safety rules.    
These events are a part Porter's history, with his name linked to incidents of misconduct. When one thinks of Kevin Porter Jr., they may associate him more with a problematic figure than an asset to a team. 
The League's Reaction
The NBA is taking this situation seriously and is conducting a thorough review of Porter's history. Many fans are questioning whether Kevin Porter Jr. will participate in another NBA game. As of now, the Rockets have not released an official statement. However, NBA spokesperson Mike Bass acknowledged the league's awareness of the situation in a statement. He is currently in communication with Houston officials to gather additional information regarding the events of that night. 
Photo Cred: PR Week (Bass)  
Consequences for Porter
The Rockets guard is scheduled to appear in court in Manhattan on October 16th. Assistant District Attorney Mirah Curzer emphasized that Porter would not receive leniency.  
"This is a serious domestic violence case," said Curzer. "Porter has a history of abusing Gondrezick, including an incident in which he rammed his car into hers."  
Observers are closely monitoring developments of this case over the upcoming weeks. While awaiting further information, it's crucial to keep the victim, Kysre Gondrezick, in our thoughts and prayers. In many instances involving celebrities in domestic violence cases, the victim's voice is often overshadowed due to their status. It is essential for this not to be one of those instances.
Photo Cred: WNBA