As an avid fan and daily viewer of MLB broadcasts, Sunday is one of my favorite days of the week. Every team plays each Sunday and there is guaranteed baseball all day long, which is finished off by ESPN's Sunday Night Baseball. On this particular Sunday, the best performances on the mound were put on by two right-handed pitchers trying to continue their successful 2023 campaigns and a former ace trying to get back to his previous dominance. We will start with the latter.
Photo Cred: Medium
Chris Sale
After making just 11 starts from 2020-2022 due to a number of injuries, it was imperative for Sale to start his 2023 season off strongly to get his career back on track. However, April was not very kind to the seven-time All-Star. Sale entered Sunday's game with an ERA of 8.22, coming off of an outing against Baltimore where he did not record a swing and miss. He took the mound against Cleveland in the rubber match of a three-game series on Sunday and showed fans that he still has it.
Photo Cred: Boston.com
Sale pitched into the seventh inning for the Red Sox and secured the victory, striking out five while allowing just three hits. It was desperately needed, and Sale will look to build off this his next time out at home against Toronto. According to MLB's Baseball Savant database, Sale was more reliant on his four-seam fastball on Sunday, throwing it 60% of the time. His fastball has not been good this year, and the Guardians were hitting it hard, but to no avail.
Photo Cred: The Boston Globe
We also saw an uptick in his fastball velocity, and he even reached 97.8 mph on one pitch. If Sale can get his velocity right and figure out a way to locate his fastball, he is going to have a bounce-back season. Sale's slider was also brilliant on Sunday. He only threw it 22 times, but he generated 11 strikes on it while inducing weaker contact than his fastball. The Guardians swung at 54% of Sale's sliders that were outside of the strike zone.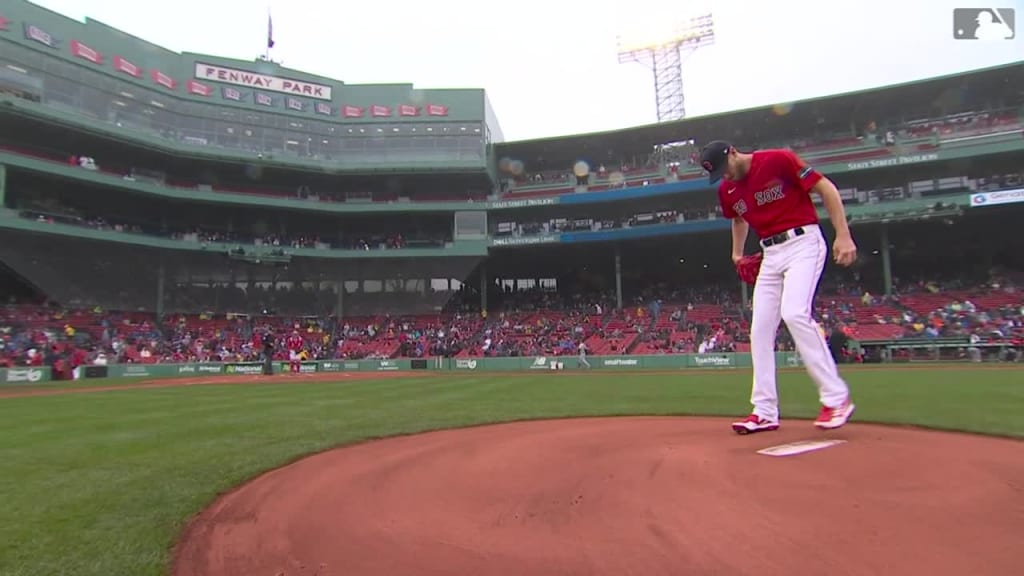 Photo Cred: MLB.com
Josiah Gray
After being traded from the Dodgers to the Nationals in 2021, it is safe to say that Gray has had some struggles. In 2022, he led the MLB in home runs allowed with 38, despite throwing less than 150 innings. He finished with an ERA north of 5.00 in his first full season as a major leaguer. Gray has responded by starting his 2023 season off looking like a completely different pitcher. He has been one of the only bright spots for the Nationals so far this season.
Photo Cred: Washington Times
On Sunday against the red-hot Pirates, Gray got the win after throwing six innings while allowing just one run and striking out six. Gray found success by forcing the Pirates to get under the ball, as he recorded 10 flyball outs. The 25-year-old has now allowed two or fewer runs in each of his last five starts. He has lowered his ERA to 2.67 during that stretch.
Sonny Gray
Sonny Gray has been up and down his entire career. 2023 is looking like it has the potential to be one of the best in Gray's career. He continued his impressive April with six innings against Kansas City on Sunday, allowing one run. The run he allowed was just the third he has been charged with in 35 innings so far this season. The 33-year-old right-hander struck out seven Royals and allowed just six of them to reach base.
Photo Cred: Star Tribune
He threw six different pitches in the win, mainly featuring his cutter, curveball, and slider. According to MLB's Baseball Savant database, Gray controlled the game while only throwing 43% of his pitches in the strike zone. This number shows that Gray's stuff was working how he wanted it to, as he forced the Royals to chase pitches and only walked one batter. Gray has yet to allow a home run in six starts this season.